The Old Barn is one of the last remaining, and still usable, original properties located on our 95 acres of land.
Built in 1868, this unique stone building still has its original wooden beams and staircase. It was a working barn until its conversion in 1985 and has since been used as the home of the current owners and most recently for self-catering accommodation for visitors and tourists alike, sleeping up to 5 people.
The Old Barn can be booked as part of a retreat held at Embrace or is available for private bookings for overnight accommodation.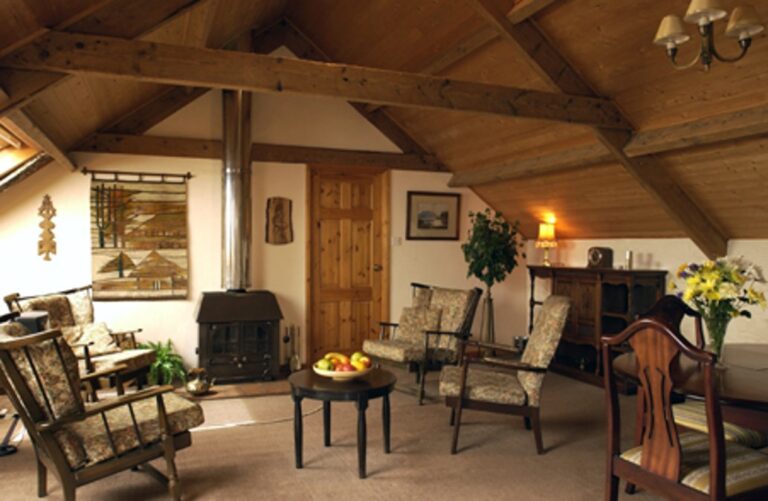 Fully equipped kitchen and furnished living room with wood-burning stove.
Oil fired central heating.
1 Double Bedroom.
1 small Single Bedroom. The 2 bedrooms are connected, yet separate, but share the same en-suite, which contains a shower, toilet and wash-hand basin.
3 Twin Bedrooms
Bedroom 1 and 3 share a bathroom with toilet, shower and wash- hand basin
Bedroom 2 has an en-suite toilet and wash-hand basin
Separate Utility Room: Washing Machine & Drying facilities
Choice of electric heaters/oil-fired central heating and/or a wood-burning stove.
Use of the secluded Orchard "garden" during your stay, with apple trees and a selection of berries.
A little wooden cabin is available for your use in the Orchard Garden.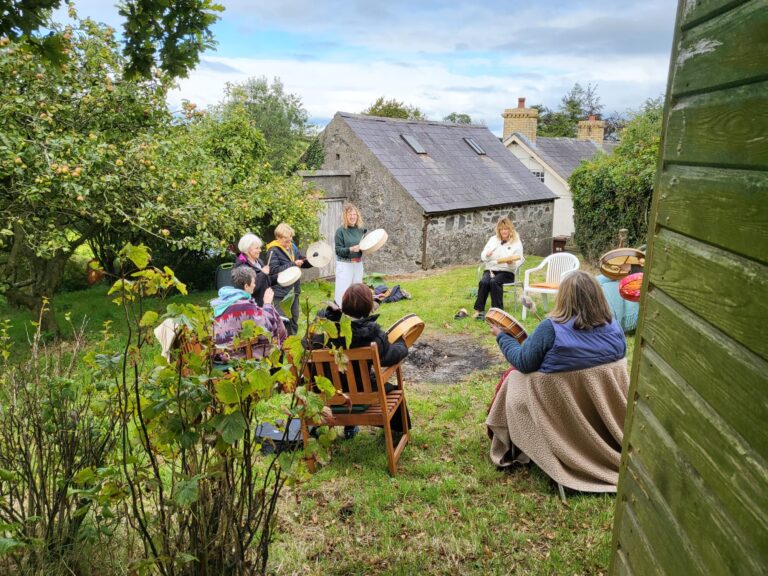 Minimum of 5 nights as overnight accommodation. Prices on request.
Minimum of a half day for small meetings, classes etc. Prices start at £80.
For the best price it is recommended to get in touch with Juliette and book directly.
Prices vary depending on numbers sharing, as well as whether linen/towels need to be provided when using the overnight facility.
If you would like to book, please send an enquiry using the book below and include how many people will be staying.